Ursula Rivera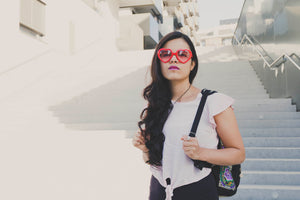 I was born and grew up in Mexico City. I studied drawing in my early life and continued my art education, where I learned classic animation. Later on I studied sculpture techniques until I moved to Austria, where I studied Transmedia Art at the University of Applied Arts Vienna.
Being creative throughout my life – where does all my inspiration come from?
Could be that my creativity and highly active imagination are a result of my childhood. 
The first half of it I was raised by my mother — together with my two sisters — wearing neat dresses, hats, handbags and jewelry for which we were taught to look after and take responsibility for. 
My mom – as a single mother of three girls – was extremely apprehensive of our well being and wouldn't allow us to play tough, get dirty, climb trees, etc. We would spend the days making dolls, plushies, painting porcelain, drawing and handcrafting. Our family time at night, reading criminal novels with my sisters, watching horror movies and playing video games.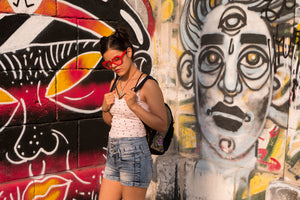 Sometime in the middle of my childhood, my dad took over. In contrast to my mom's artistic soul, my father is a scientist. We spent long hours playing in the mud, building paper towns in the garage and turning them on fire before splashing it all with the toy 
fire truck 
connected to the garden hose.
We watched forensic documentaries and read 1001 nights and greek mythology as bedtime stories. My crafting material became the tiny electronic spare parts I found in my dad's study. 
In my teenage-hood I learned the enticing art of lucid dreaming and with a lot of practice and 14 hours of sleep every day I mastered it!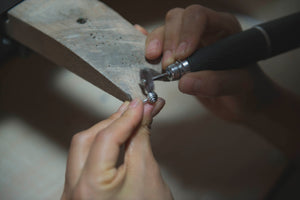 I dream about magical worlds with different laws of physics, where fish fly between the clouds and crystal mountains expire aurora lights from within while people cook and eat at the foot of the glowing glaciers.
Castles floating in the sky where they serve a buffet of extravagant sushi, with endless bridges that cross each-other, opening paths between clouds and flying rivers.
A whole town with cute little houses stuck on a cliff connected by long staircases adorned with flowers and a library I visit.
I've been fish dazed with the essences of a plant growing on the head of a totem standing in the middle of a pond that was my home, where I danced, leaving glowing colours behind my underwater movements.
Riding a floating bike over a Coliseum-like castle on the sea, whales live and sing in the centre of it.

And every night is a fairytale.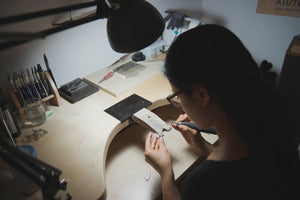 In an attempt to bring what I have seen while abroad in those worlds, I create, hoping to inspire.